It's Day 9 of my Whole30 and I'm finally starting to feel like a person again. It's amazing how rough the first few days can be. They say there's a direct relationship between your pre-Whole30 diet and how sucky the "hangover" period is. I'm still dealing with some fatigue and headaches around dinner time, but other than that I'm just grumpy that I can't have chocolate covered Oreos.
On the happier note, my sleep is improving already. I wear a Fitbit that tracks my sleep, and I noticed the other morning that I'm having fewer restless moments throughout the night. Yay! Now I just have to get to bed earlier.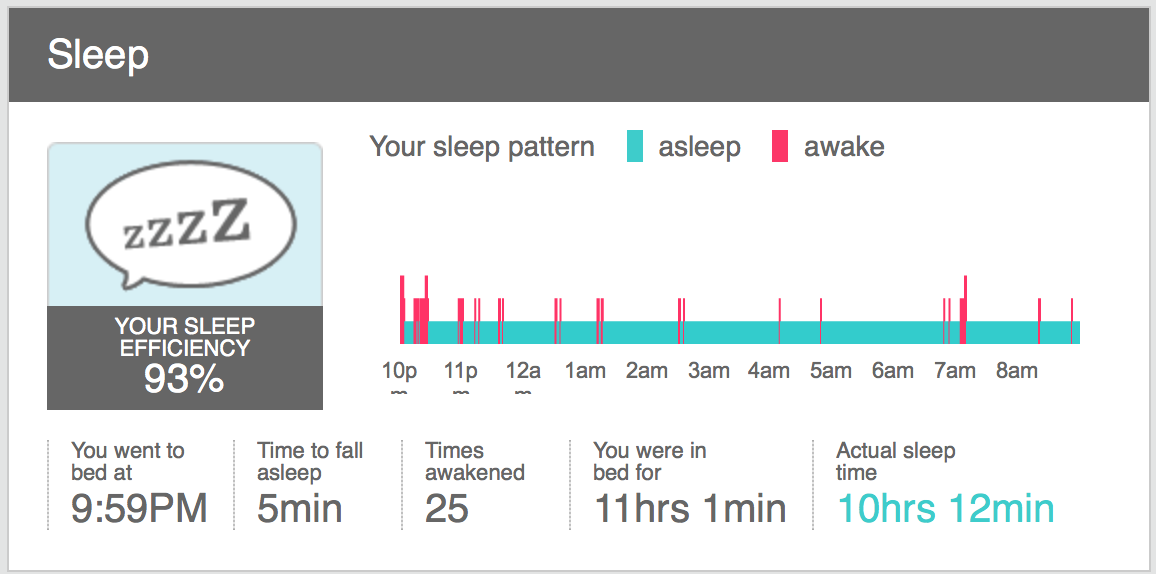 I'm also starting to feel a little extra energy bubbling up. More light! More warmth! Spring fever! It makes yesterday's spring forward bearable.
You know what else is coming? Travel high-season. (Not my best segue, I know.) So what I really wanted to write about today is importance of being a good guest.
I've written quite a bit about how nerve-wracking renting an apartment can be. You have to do a lot of research, ask questions, read reviews, and, eventually, trust your gut. But it's just as important to be a good guest as it is to find the right place.
Communicate Your Needs
I often read through reviews and see people complaining about rentals lacking certain amenities or not having elevators. While I think the owner or manager should put that information out there up-front, it's also our responsibility as renters to communicate what our specific needs are before we sign the contract and hand over our money.
When we booked our honeymoon apartment, for example, I noticed that there was no mention of air conditioning and the video showed a fan running in the bedroom. We are willing to go without A/C for a week. Some people would see that as a deal-breaker. But parking? We needed parking.
Communication is going to be the best tool you have to evaluate each rental's fit. It's also going to be the best tool for the owner or manager to make sure provide you with what you need.
Check Your Expectations
You can have a lot of things on your "wants/needs" list, but you probably can't have them all. Prioritize, communicate, and, then, get a little flexible. Sometimes you show up and the place isn't quite what you expected, even when you thought you covered all of your bases. At a certain point, you have to roll with it. You also have to accept that staying in a rental is not like staying in a hotel. Renting often means more work, like taking out the trash and doing your own laundry.
What you gain—privacy, cost savings, comfort, etc—all make it worth it to me. But you have to know where and when you can and can't be flexible. Just watch that your expectations are in line with what can be delivered.
Be Respectful and Clean
I can't stress how important it is to be respectful of your rental. No one is going to clean up after you or change your sheets daily (most likely). It's common sense, but based on conversations I've had with owners and managers, not everyone does this.
Frankly, bad the seeds will ruin the most beautiful apartments for the rest of us. My family and I stayed in an incredible apartment in Lourmarin in Provence. The owner lovingly decorated it with antiques and the most wonderful buttery French linen sheets. It was gorgeous. But it ended up being too difficult for her to deal with disrespectful visitors, so she took it off the market.
It's incredibly simple: Follow the house rules. Put things back where they belong. Learn how to use the appliances correctly. Turn off the lights and don't waste water. Be mindful of your neighbors. Clean up after yourself. Call the landlord when you need help.
We always budget in time on our last day to a fairly thorough cleaning of the apartment. You might be thinking "But, Erin, aren't we paying for a final cleaning?" Yes, but that doesn't mean you should leave the place a mess. The turnover time between renters is often tight and there simply isn't enough time for whoever is cleaning the place to deep clean a tornado of crumbs and dirt.
At the end of the day, you're being trusted to take care of a home away from home.
Write Reviews
Whether you have the trip of your lifetime or not, leaving honest reviews when you get home is helpful to your fellow traveler and to the owners/agencies. It lets anyone interested in staying there get a better idea of what the rental and area is really like. It also lets the owners know where they can improve or if they're doing a great job.
Be sure to throw in some details and show your personality a bit. Did the church bells ring every hour of the night and drive you nuts? Did you find a wonderful bakery that you walked to every morning? Was the rental just like the pictures? Paint a picture of your experience.
As you can see from the length of this post, being good guest is really important to me. I mentioned how helpful it is to write reviews after your trip, but you might also be subject to a review. When we rented through AirBnB in Paris, for example, the owner of our apartment left a review about us.
Which translates roughly to: "Very good, charming guests and very clean!! I recommend them." You bet your sweet bippy I was happy to see that! I want my hosts to think I'm a great guest and I want a good reputation to precede me. We should strive toward that as travelers. We are the visitors, after all. Sometimes we're like mini ambassadors. What we do and how we do it says a lot.
When we communicate, ask questions, and are respectful, we make travel just a little bit more enjoyable for ourselves and everyone else.