A relaxed sun-soaked Côte d'Azur town nestled into the hills between the glamours of Nice and Monaco. Stone pedestrian alleyways meander through the old village of colorful time-worn buildings. A long, curved beach offers enticing views over the town and the welcoming Bay of Villefranche while restaurants and cafes serve as a perfect place to eat, drink, and people watch.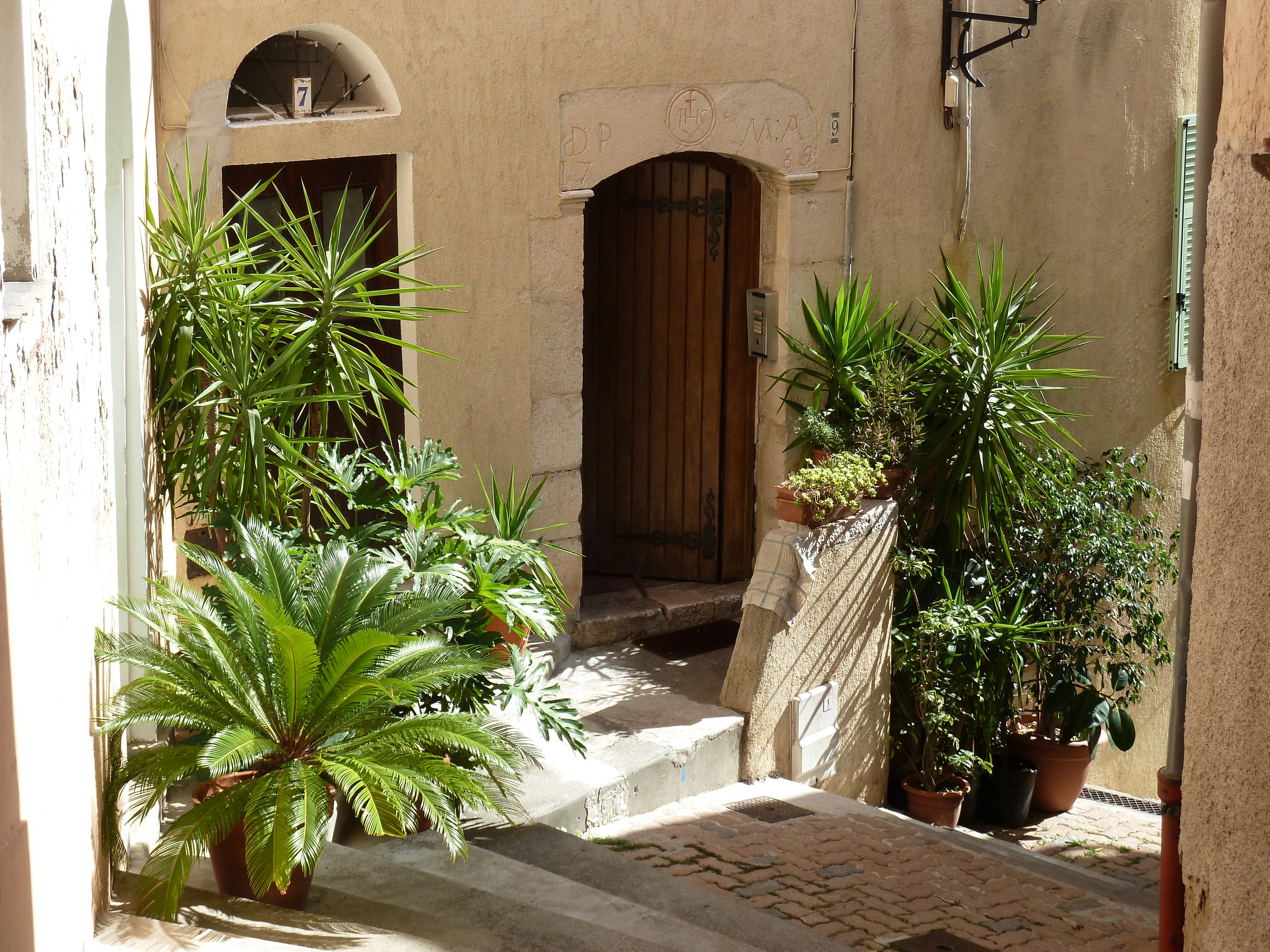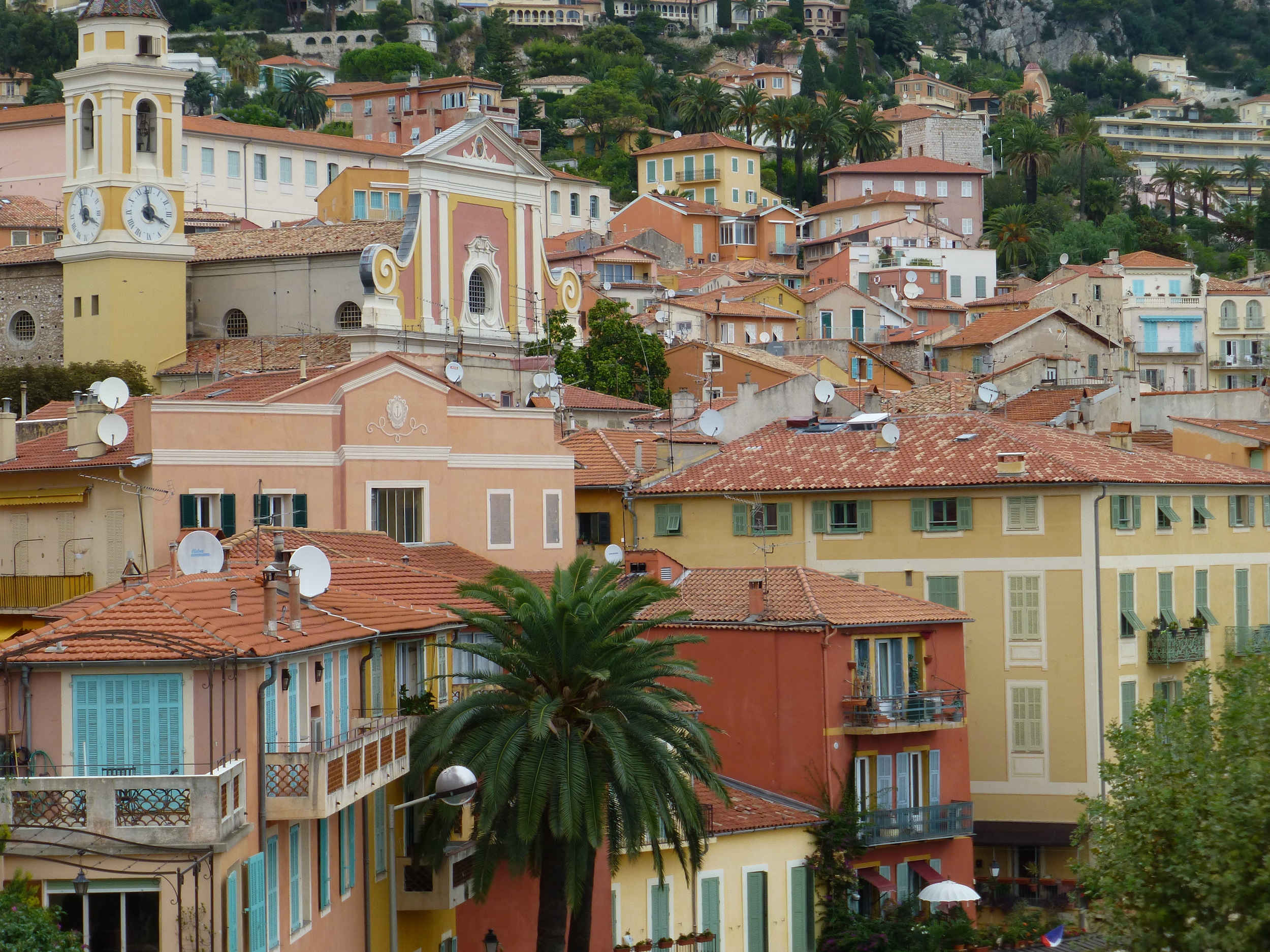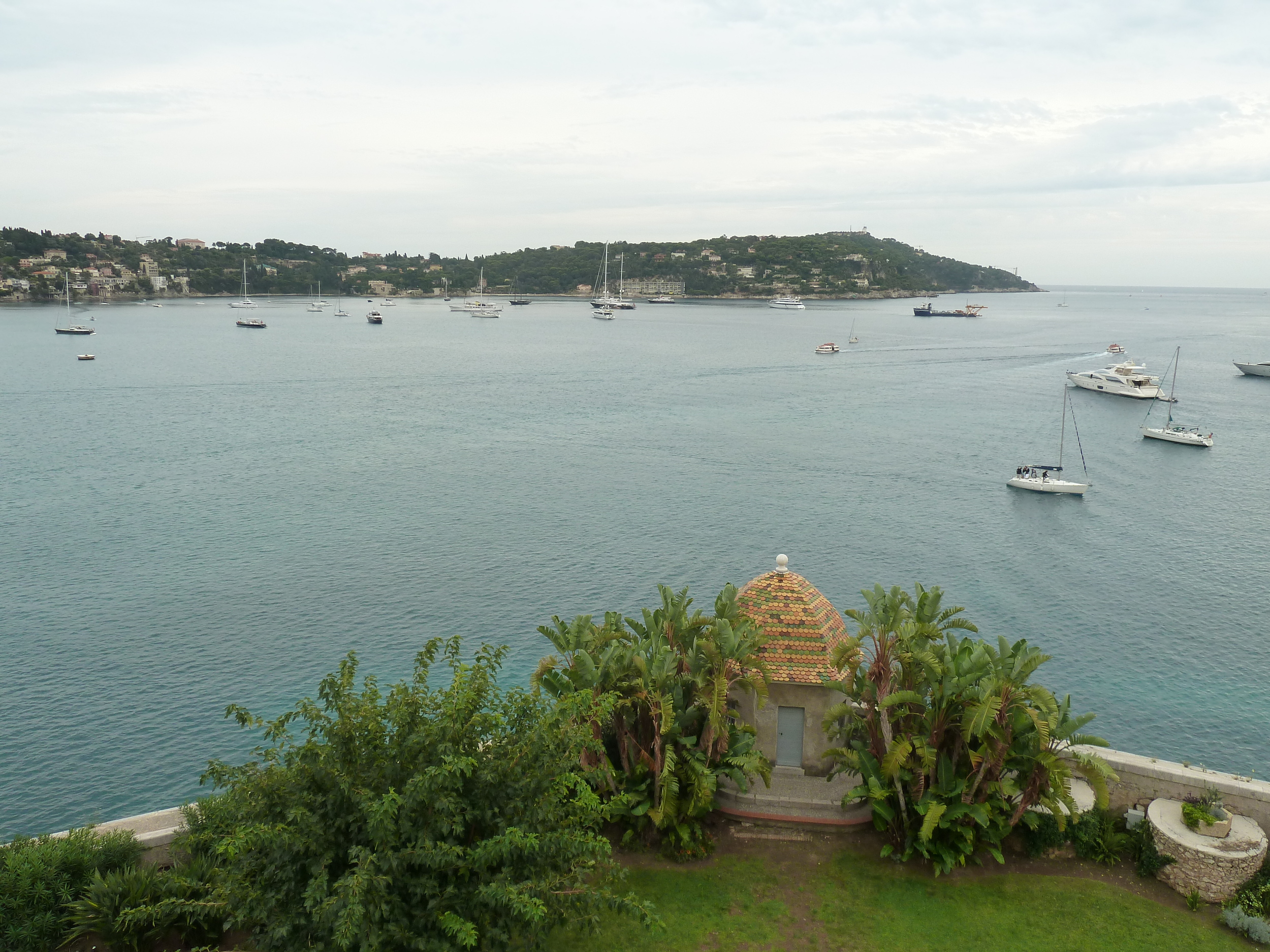 Some Things to Do
Spend long, lazy days in the bay and on the beautiful beach at the end of town.
Wander through the small museums of Citadelle Saint Elme and take in its panoramic views.
Shop at one of the weekly food, craft or antique markets and small village specialty stores.
Eat, drink, and people watch at one of the many fabulous restaurants.
Enroll in an intensive 2 or 4 week French course at the famed Institute de Français and practice your newfound skills around town.
Wander through the old town, up the hilly, meandering stone streets and through Rue Obscure, a covered medieval street that served as a rampart and, later, hid villagers during World War II.
Visit the iconic Chapelle Saint-Pierre, which the village fisherman allowed Jean Cocteau to repaint and redecorate in 1957 with scene from the life of Saint Peter, patron saint of fishermen. Afterwards, visit the baroque Église Saint Michel in the middle of the old town. Right next to its yellow bell-tower is a lovely little square with a fountain. It's a nice spot to sit, relax, and listen to the bells if you happen to time it right.
Take a day trip. The train station offers easy (and cheap!) access to the Côte d'Azur. One suggestion--beyond the typical Nice or Monaco--is Menton, a sunny French town with its own unique mircoclimate and beautiful beach and restaurants of its own. Although it is French, it feels Italian thanks to it's location on the border. If you want to take a break from the coast, then head up to the hilltop village of Eze or the artist's haven of Saint-Paul de Vence.
Have a sea adventure and check out Dark Pelican and Easy Boat Booking for a cruise or boat rental.
Lodging
Welcome Hotel
The 4-star Welcome Hotel is iconic in Villefranche. It's location next to one of the town's squares, Place Amélie Pollonnais, and directly across from the bay and the main road through town makes it an ideal base for exploring. We opted to stay in a rental since rates tend to be pricey, especially during high season, but the hotel gets excellent reviews.
The hotel's cafe and restaurant also make for a perfect place to see and be seen while having a lazy afternoon pichet of wine or a fancier meal.
Rentals
When my family and I stayed for a few weeks in 2012, we used VRBO and stayed in this beautiful little rental. It was in a wonderful location across from the church tower and a quiet square with a fountain in the old section of town. A few steps up or down the hill brought us to the two bakeries that we spent our whole trip trying to decide which of we like better.
Food and Drink
As a general rule, if you want to eat at a certain restaurant in Villefranche, make sure to make reservations early. We were there in late September/early October, which is the tail end of the high season, and still had difficulty at some places if we forgot to make a reservation.
Le Mekong
A tiny Vietnamese restaurant that quickly became my favorite in Villefranche. I liked everything I tried on our multiple visits, but I especially love the Beef Noodle Soup. The service was always friendly. I recommend showing up somewhat early if you want to sit on the lovely, tiny terrace outside. They also offer take-out if you happen to be in an apartment.
L'Aparte
A cozy little restaurant tucked back on Rue Obscure. Excellent food with a comfortable atmosphere. This is where I would go if I wanted to have French "fine dining" meal of good food and good wine without any stuffiness. Chalkboard menus move around the room as needed for new diners to look over. The food is beautifully presented, creative, and delicious.
Trastavere
The bright yellow awning of this small Italian restaurant is hard to miss. Although we never ate dinner here, we stopped here a couple of times because the prices were reasonable, the service was nice and the location was perfect. It's the first place we came after landing in Nice and getting settled in our apartment. Sitting at a table beside the bay, sharing a pichet of wine and some snacks while taking in the view and people-watching was fantastic. Later in the week, we had a nice lunch/snack and shared the Volcano pizza, a huge and delicious calzone-like creation, while waiting out a thunderstorm.
Le Serre
A tiny restaurant just under the arches of Rue du May. Simple food like pizza and steak frites. Nothing to write home about, but it hits the spot. Prices are cheap, especially for Villefranche, and it's almost always packed with patrons.
Le Cosmo
A popular restaurant near Place Amélie Pollonnais with a terrace that overlooks Chapelle Saint-Pierre. The menu is fairly extensive and accessible with a little something for just about everyone. We ate a few dinners here and I found my meals to be generally good but somewhat inconsistent. I liked it better as a place to stop for a snack and share a (very generous) pitcher of wine during the day).
La Baleine Joyeuse
A short walk from old town Villefranche toward the Oceanological Observatory, past the citadel and fishing boats tied in the marina, is the small waterside café of La Baleine Joyeuse. I loved it here and have really fond memories of getting caught in a heavy downpour while we had lunch. We sat under the awning watching the storm clouds get caught in the hills and turn back for another round. The awning started leaking and everyone kind of huddled together and laughed as the servers did their best to keep us dry. It's a really nice place to sit and have a relaxed lunch or drink. It feels a little more like someplace the locals would go. Nothing fancy, but a nice break away from town.
Bakeries
There are two bakeries we frequented and loved. I can't pick a favorite since each had its specialties and we often went to one based on who was open that day. One was at the top of the old town in Place de la Paix called Boulangerie de la Paix - Chez Marie-Claire and the other is kitty-corner from the Petit Casino.
Groceries
The two shops we frequented were a Petit Casino on Rue du Poilu in the old village. It had all of the basics we needed, but because we love food and visiting markets, we made trips to the next town over, Beaulieu-sur-Mer, for their larger Super U.
Markets and Shopping
On Saturday there's a food market in Jardin Binon. Place Amélie Pollonnais has a regular Sunday brocante/antique markets and, on days when cruise ships come in, a craft market. A list of all of Villefranche's markets can be found here.
The rest of the old town is full of small shops that range from the usual touristy fare, but others have unique items like handmade jewelry. My personal favorite was the Savonnerie de Villefranche, a tiny factory and shop that sells soaps and bath products. I got a couple of wonderful pestemal-style towels there for a great price and am still kicking myself for not buying more.
Transportation
Villefranche-sur-Mer is very easy to reach by both train or plane. We flew into the Nice airport and then took a pre-booked taxi to town. The drive was beautiful since the road meanders next to the water and you get a view of the different beaches and incredible, jaw-dropping yachts along the way.
A car isn't necessary for your visit. The train station is located at the end of town, above the beach, so it is easy to walk into town on pedestrian paths. Trips along the Côte d'Azur are very reasonably priced and the schedule to towns like Menton, Monaco, and Nice are fairly reliable, regular, and frequent. We did have to deal with a strike one day, but it did not cause us any real grief.
There is also a taxi stand in front Place Amélie Pollonnais near Hotel Welcome. We were able to take a day-trip further afield to the gorgeous artist village of Saint-Paul de Vence for a flat rate using our favorite driver.
Although we did take a cruise or rent any boats, there are a couple of options, including Dark Pelican and Easy Boat Booking.